September 1st, 2021 | Posted in
Investing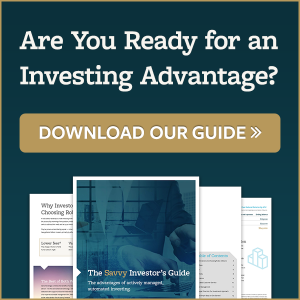 Investors are increasingly flocking to exchange-traded funds (ETFs), and for good reason – ETFs give investors low-fee access to diversified baskets of securities, often allowing people to mimic the performance of a benchmark index. Whether it's a broad-based index or a category like Energy, ETFs are widely available to give investors flexibility and access.
It follows that investment in ETFs is breaking new records. Through the first seven months of 2021, investors have committed some $705 billion to ETFs, which is already almost as much as 2020's full-year total of $736.5 billion. Most of the new investment dollars have gone into low-fee, index-tracking funds. In particular, investors have been favoring large-cap index ETFs, short-term bond ETFs, and products that address the potential for rising inflation.1
Globally, there is a staggering $9.1 trillion invested in ETFs so far in 2021, with U.S. ETFs accounting for nearly two-thirds of the total. Most of the inflows for the year went to Vanguard's 500 Index Fund and Total Stock Market Index Fund, signaling investors are betting on the U.S. economic recovery.
---
Are Robo Advisors the Next Generation For Investment Management?
Robo advisors have made a splash by helping to streamline the investing process and possibly saving investors money. But can they replace the active management and personal attention of a traditional wealth manager? Our free Revolutionize Your Retirement guide takes a look at these important issues and more, providing our insights that may be able to help you make better investing choices. You'll get our thoughts on:
The Impact of Fees on Investments
Technological Advantages including Rebalancing and Tax Loss Harvesting
Combining Robo Technology with Active Management
Download your copy of Revolutionize Your Retirement.2
---
Investing in the S&P 500 index gives exposure to broad U.S. stocks, but it is also very much a passive investment strategy. Some readers may not realize, but in 2019, asset managers received approval to actively manage ETFs, and some have even converted mutual fund strategies to ETF strategies. Zacks Advantage is taking an even different approach.
Zacks Advantage applies proprietary research to our decision-making process. We're actively managing passive ETFs, building a portfolio of ETFs for investors based on their needs, and fine-tuning the allocation based on our research and outlook-driven approach. Our tactical, active approach to the world of robo advisors is what sets us apart, in our view.
Like many game-changing technological advances, robo advisors emerged when new technology transformed an old system. Financial institutions have long employed sophisticated investing algorithms, and they've also developed guidelines to match portfolios with client needs. Zacks Advantage leverages these functions and then layers on our expertise to "inform" the algorithm what the allocation should be. Left to their own, robo advisors won't adjust holdings based on changing economic or market conditions. Ours do.
For example, if a certain group of stocks gains favor or a certain sector becomes unattractive – robo advisors typically can't adapt like human advisors can. But they can be programmed by a human advisor – in this case, the portfolio managers at Zacks Advantage – to make those changes based on our input.
In this way, the Zacks Advantage is taking all of the most useful applications of a robo advisor, and adding on the expertise we've accumulated over the years through the Zacks research-driven approach.
Bottom Line for Investors
Perhaps the biggest impact that ETFs – and by extension, robo advisors – have made on the investing landscape is low fees and accessibility. For investors with a long-term perspective, studies show time and again that it doesn't matter when you invest, it only matters that you invest. With ETFs and robo advisors, even people with minimal resources can now set up an investment plan, fund it, and stick with it. By staying focused and investing in a portfolio designed to meet their needs, investors have a better chance than ever before of achieving their investment goals, in our view.
Zacks Advantage takes this a step further by offering investors our expertise and guidance on top of all of the functions that a robo advisor will perform. This allows us to offer advice and all of the benefits of a robo advisor while maintaining a low cost.
Today, innovative technology is changing the investment landscape quickly, including making investing for retirement potentially less complicated and more effective. Zacks Advantage is at the forefront of these developments with innovative investment solutions—including retirement investment solutions—using new financial technologies. Our actively managed robo advisor:
Invests exclusively with ETFs
Uses technology to recommend the appropriate mix of equities and bond ETFs to help achieve your investing goal and specific risk tolerance.
Lowers fees and expenses
Our free Revolutionize Your Retirement guide3 provides investing insight that can help you determine whether technology-enhanced investing is right for you.
---
1 Wall Street Journal. August 12, 2021
2 Zacks Investment Management may amend or rescind the Revolutionize Your Retirement guide offer for any reason and at Zacks Investment Management's discretion.
3 Zacks Investment Management may amend or rescind the Revolutionize Your Retirement guide offer for any reason and at Zacks Investment Management's discretion.
---
Past performance is no guarantee of future results. Inherent in any investment is the potential for loss
Zacks Advantage is a service offered by Zacks Investment Management, a wholly-owned subsidiary of Zacks Investment Research. Zacks Investment Management is an independent Registered Investment Advisory firm and acts as an investment manager for individuals and institutions. All material in presented on this page is for informational purposes only and no recommendation or advice is being given as to whether any investment or strategy is suitable for a particular investor. Nothing herein constitutes investment, legal, accounting or tax advice. The information contained herein has been obtained from sources believed to be reliable but we do not guarantee accuracy or completeness. Zacks Investment Management, Inc. is not engaged in rendering legal, tax, accounting or other professional services. Publication and distribution of this article is not intended to create, and the information contained herein does not constitute, an attorney- client relationship. Do not act or rely upon the information and advice given in this publication without seeking the services of competent and professional legal, tax, or accounting counsel.