October 12th, 2016 | Posted in
Announcements
Technology is an ever-changing entity that affects and changes just about every part of our daily lives. For nearly 30 years, Zacks Investment Management has been a premiere wealth management advisor for institutions and high-net-worth individuals. Now, we're pleased to announce we've expanded our offerings through the next generation of online investment advisor, or robo-advisor: Zacks Advantage.
Zacks Advantage is an actively managed, performance-driven online platform that builds, monitors and rebalances our clients' portfolios automatically. Led by a group of experienced financial experts from Zacks Investment Management, Zacks Advantage uses a group of riskdelineated automated models to capitalize on market opportunities which seek to grow invested assets and boost long-term returns. Investors have complete access to their portfolio and funds at all times, paying robo-advisor fees while receiving highly experienced expert wealth management oversight from Zacks Investment Management.
Robo-advisors have become common players in the FinTech space, but there are several aspects that sets Zacks Advantage apart:
Low Fees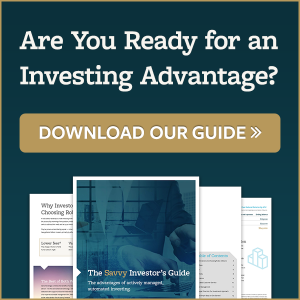 While traditional advisors typically charge fees of 1 percent or more of assets under management, Zacks Advantage charges management fees as low as 0.35 percent for accounts above $100,000. Additionally, through the Zacks Advantage Pledge, investors who are unsatisfied with their investment advisory experience for any reason in the first year can receive 100 percent of their management fees refunded.
The Active Management Difference
As a leading expert on earnings and using earnings estimates in the investment process; Zacks Advantage calls upon the highly experienced Zacks Investment Management team to manage the Zacks Advantage group of diversified balanced portfolios. Zacks Advantage has assembled a superior team of seasoned asset managers to work for every investor. As part of the actively managed, automated investing hybrid model, portfolios are reviewed and monitored by the Zacks Advantage Investment Committee on a monthly basis. In addition to monthly portfolio investment reviews by the Zacks Investment Committee, exclusive monthly investor analyst calls by investment committee members are made available for all Zacks Advantage investors.
Simplified Platform
Zacks Advantage has created an easy-to-use advisory platform with a simplified onboarding system. Once an investor signs up and answers a few basic questions defining their investment preferences and investment goals, the simple account process creates a custom-designed portfolio providing clients with a complete breakdown of their investments (ETF's), asset classes selection and allocation. Once invested, they'll have ongoing access to their portfolio to track goals, performance, rebalancing and tax-loss harvesting activity.
For more information, click here to download The Zacks Advantage Approach to Automated Index Investing White Paper.
Learn more about how Zacks Advantage combines the simplicity and low fees of a robo advisor with performance-focused active management. Download our Overview Guide today!
---
Past performance is no guarantee of future results. Inherent in any investment is the potential for loss
Zacks Advantage is a service offered by Zacks Investment Management, a wholly-owned subsidiary of Zacks Investment Research. Zacks Investment Management is an independent Registered Investment Advisory firm and acts as an investment manager for individuals and institutions. All material in presented on this page is for informational purposes only and no recommendation or advice is being given as to whether any investment or strategy is suitable for a particular investor. Nothing herein constitutes investment, legal, accounting or tax advice. The information contained herein has been obtained from sources believed to be reliable but we do not guarantee accuracy or completeness. Zacks Investment Management, Inc. is not engaged in rendering legal, tax, accounting or other professional services. Publication and distribution of this article is not intended to create, and the information contained herein does not constitute, an attorney- client relationship. Do not act or rely upon the information and advice given in this publication without seeking the services of competent and professional legal, tax, or accounting counsel.