February 15th, 2017 | Posted in
Investing
Losing money hurts.
But experienced, long term investors know that periods of high volatility are inevitable. It's part of the investing process. You can't control their length or severity, but you CAN control how you respond. The temptation is to exit the market entirely. Unfortunately, that's the WORST thing you can do. Why? Because no one, and we mean NO ONE, knows the exact best time to get back in. And being out of the market on big days can really dent, or even negate, returns.
Consequences of Missing the Best Days of the Market1 December 1996-2016

Bulls: Longer and Stronger Than Bears2
Meanwhile, staying in the market has historically been the smart move – bear markets have tended to be short-lived. Bull markets, on the other hand, have typically been longer and more powerful.
Bull and Bear Markets Since 1946

Four Ways Zacks Advantage Helps You Avoid Missing Out
Even though timing the market is a generally a terrible idea and essentially impossible, investors still attempt it. Fortunately, Zacks Advantage helps you combat the temptation in four ways:
Confidence: As we said, losing money hurts. If you lose a little, you want to avoid losing more. Generally, this prompts people to exit the market, only to miss the rebound when the bulls return.Zacks Advantage can help smooth volatility through a diversified portfolio. In addition, our experienced management team can take measures – via asset allocation adjustments, ETF selection and portfolio balance and diversification — to limit risk. Less volatility reduces the temptation to abandon your long term plan because of short term dips.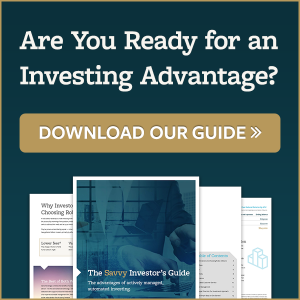 Investment knowledge: Often, investors rush into cash because they don't know what else to do. They lack the research ability and knowledge to determine where opportunities might exist.Zacks Advantage gives you access to highly experienced asset managers who constantly monitor market and economic conditions. They invest according to strategies that have been tested with demanding institutional clients for more than 25 years. In down markets, it's comforting to know your assets are being managed by experienced professionals who've been there before and know how to respond.
Flexibility: With some investments (and ESPECIALLY with most robo advisors) you're locked into whatever allocation you start with. If conditions change – for example, if someone unexpected becomes President of the United States – your portfolio is powerless to adjust.Zacks Advantage CAN adjust, because our portfolios are actively managed. We can replace underperformers and lock in gains of outperformers. If some sectors stand to benefit more from economic or regulatory changes, Zacks Advantage provides a performance-driven framework to adapt and pursue those potentially higher returns.
Investing with Technology: Rebalancing has always been a great way to ensure that your portfolio stays on track and is allocated to continuously reflect your appetite for risk in the equity markets.Zacks Advantage offers investors automatic cutting-edge rebalancing algorithm technology designed to provide investors with investment opportunities even in periods of higher market volatility. Rebalancing an investment portfolio on a consistent basis also can be a disciplined way to buy low and sell high, leading to a second benefit: what some call a "rebalancing bonus." In volatile markets, the rebalancing bonus has the potential to boost your returns as well as lower your risk3.
There are few certainties in investing. But one reality is that, sooner or later, there will be challenging times. Zacks Advantage can help you persevere. And as history shows, that's the smart way to invest.
Learn more about how Zacks Advantage combines the simplicity and low fees of a robo advisor with performance-focused active management. Download our Overview Guide today!
---
1 As of 12/31/15. Source: Morningstar and Prudential Investments LLC, S&P 500 TR USD Index. This example is for illustrative purposes only and is not indicative of the performance of any investment. It does not reflect the impact of taxes, management fees, or sales charges. The S&P 500 is a weighted, unmanaged index composed of 500 stocks believed to be a broad indicator of stock price movements. Investors cannot buy or invest directly in market indexes or averages. Past performance is no guarantee of future results.
2 Source: Morningstar Direct as of 12/31/15. Figures on the chart are cumulative returns from the start to the end of each bull or bear market and are based on S&P 500 TR USD Index.
3 http://www.efficientfrontier.com/ef/996/rebal.htm
---
Past performance is no guarantee of future results. Inherent in any investment is the potential for loss
Zacks Advantage is a service offered by Zacks Investment Management, a wholly-owned subsidiary of Zacks Investment Research. Zacks Investment Management is an independent Registered Investment Advisory firm and acts as an investment manager for individuals and institutions. All material in presented on this page is for informational purposes only and no recommendation or advice is being given as to whether any investment or strategy is suitable for a particular investor. Nothing herein constitutes investment, legal, accounting or tax advice. The information contained herein has been obtained from sources believed to be reliable but we do not guarantee accuracy or completeness. Zacks Investment Management, Inc. is not engaged in rendering legal, tax, accounting or other professional services. Publication and distribution of this article is not intended to create, and the information contained herein does not constitute, an attorney- client relationship. Do not act or rely upon the information and advice given in this publication without seeking the services of competent and professional legal, tax, or accounting counsel.