March 22nd, 2019 | Posted in
active management
,
Investing
Which is the best approach for maximizing long-term returns … actively investing funds using an asset manager, or taking the passive approach using index funds? It's a debate that has raged among investors for decades.
After all this time, a comprehensive statistical analysis1 has delivered the verdict. And the answer is: BOTH!
According to the report…
"Quantitative models indicate that combined active and passive investing outperformed all-active and all-passive approaches over a 20-year period by 25% to 30%."1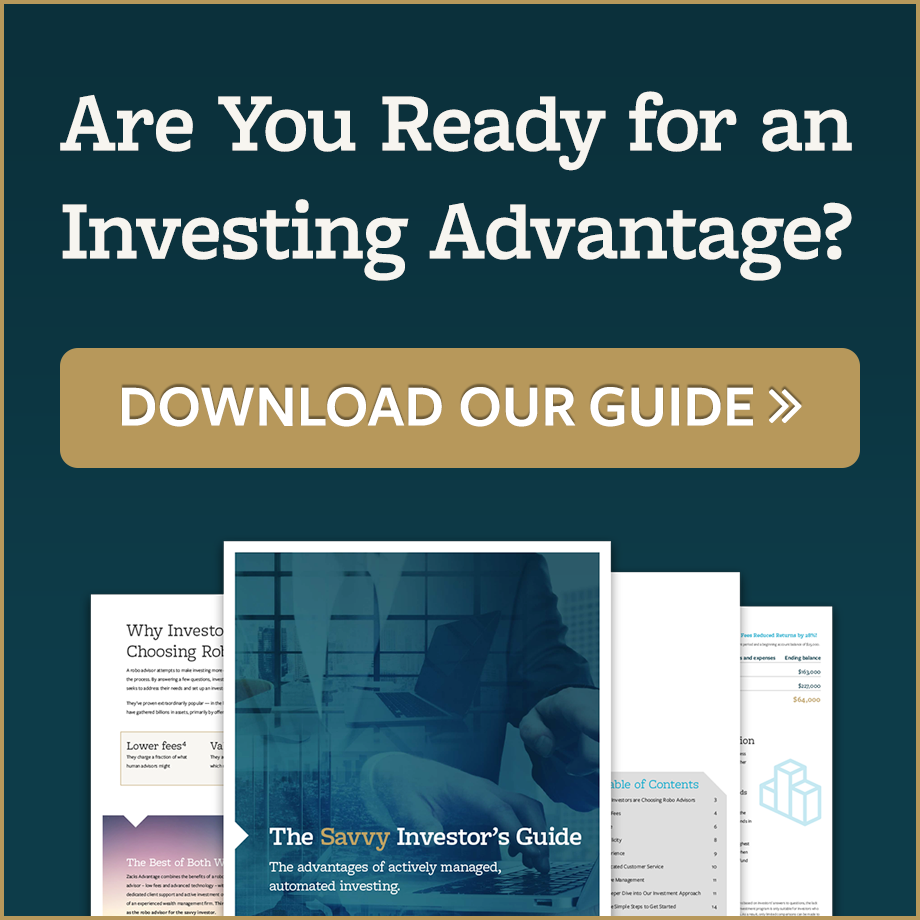 A summary of the report appearing in Barron's amplified these findings. "A study of markets over the past 34 years shows that passive investing generally outperforms active investing during bull markets. But caution. During the bursting of the tech bubble and the 2008 stock market crash, many investors were inclined to go all in, or close to it, on the active approach. It is our belief that is exactly the wrong thing to do. You always need to hedge your positions. Active and passive investing move in and out of favor far too quickly, investors should at all times take advantage of both, making nuanced and smart adjustments as the times dictate."2
In summarizing its recommendation for the combined active/passive approach, the report concluded: "Our work suggests that neither approach is always better and, instead, the optimal choice depends on the investment backdrop. Thus, we believe that allocating to active and passive strategies opportunistically, and making full use of manager section tools, represents the best possible approach."2
Zacks Advantage Seeks to Maximize Both Approaches
Zacks Advantage gives you an easy way to combine both active and passive styles of investing.
Passive, low-cost investing: By utilizing exchange traded funds (i.e., "index funds") and by automating many mundane tasks, Zacks Advantage keeps costs low. We also automatically rebalance your portfolio if price moves by individual holdings push your asset mix out of balance.
Active, performance driven investing: If market conditions change, our experienced investment team can adjust your portfolio holdings to seek better returns. That may mean swapping underperforming ETFs for those with more promise, or altering asset allocation based on our research analytics and long-term market outlook.
This is how we give you access to active wealth management, but at fees that are up to 75% less than typical advisors charge.3 We believe this combination is a smart way to invest. And it seems this research supports our view!
Learn more about how Zacks Advantage combines the simplicity and low fees of a robo advisor with performance-focused active management. Download our Overview Guide today!
---
1 "Active and Passive Strategies: An Opportunistic Approach" (2017), Morgan Stanley Global Investment Committee
2 "Passive and Active, All the Time", Barron's (March 14, 2017)
3 According to a 2015 Cerulli Global Analytics study which reported the average 2014 annual explicit client fee for sub-advisory separate accounts of 1.65%. Lower fees may apply for larger accounts. Higher fees may apply to smaller accounts. Separately managed account minimums apply. Inherent in any investment is the potential for loss. Standard management fees are available on request and are described in Part 2A of Form ADV.
---
Past performance is no guarantee of future results. Inherent in any investment is the potential for loss
Zacks Advantage is a service offered by Zacks Investment Management, a wholly-owned subsidiary of Zacks Investment Research. Zacks Investment Management is an independent Registered Investment Advisory firm and acts as an investment manager for individuals and institutions. All material in presented on this page is for informational purposes only and no recommendation or advice is being given as to whether any investment or strategy is suitable for a particular investor. Nothing herein constitutes investment, legal, accounting or tax advice. The information contained herein has been obtained from sources believed to be reliable but we do not guarantee accuracy or completeness. Zacks Investment Management, Inc. is not engaged in rendering legal, tax, accounting or other professional services. Publication and distribution of this article is not intended to create, and the information contained herein does not constitute, an attorney- client relationship. Do not act or rely upon the information and advice given in this publication without seeking the services of competent and professional legal, tax, or accounting counsel.