March 12th, 2019 | Posted in
Uncategorized
It may not take special stock-picking skill for an investor to turn $5,000 a year into nearly $1 million in their lifetime, according to Ron Baron, billionaire founder of Baron Capital.1,2,3
"It's all about compounding," he says in a recent CNB article. Baron calculates that "if you invest $5,000 a year for 30 years … it's worth $890,000,″ based on historical stock market returns.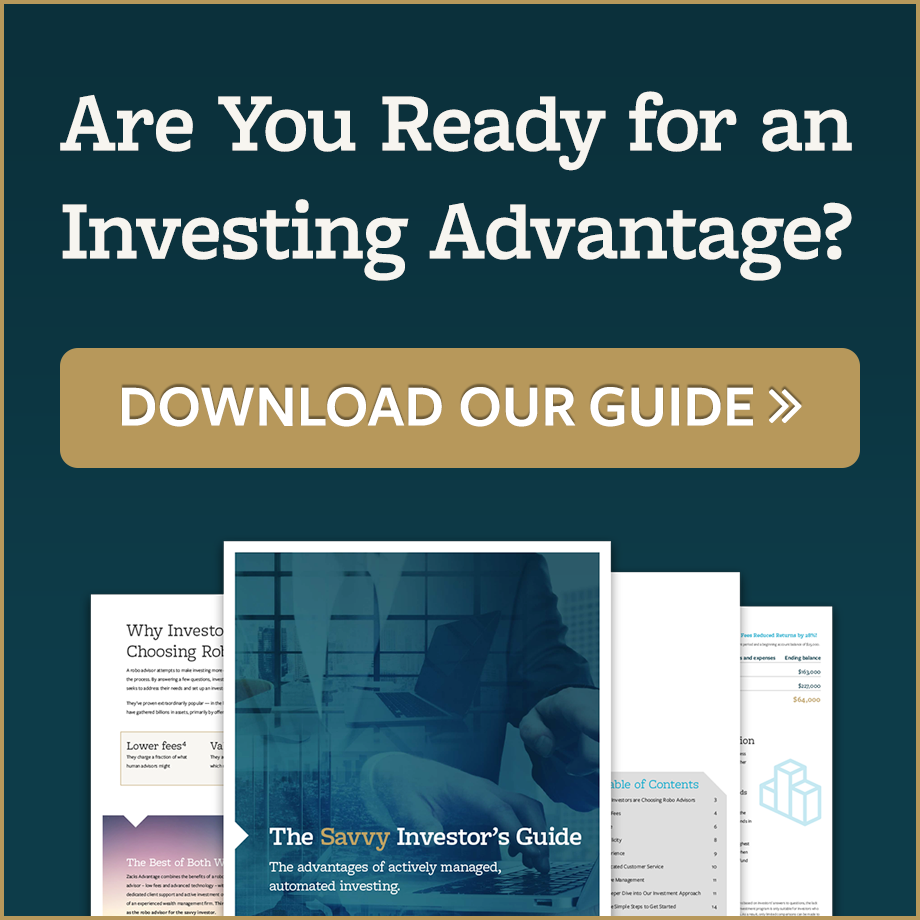 On a shorter time horizon, he says that the strategy would yield $110,000 in a decade. "If you do it for 20 years, it's worth $250,000."
Stock-Picking Savvy Not Needed
Baron himself specializes in identifying companies he believes are undervalued, but he insists individual investors don't need to be astute stock pickers. "The simplest thing for people to do is buy an index fund."
Baron bases his estimates on the historical correlation between the economy and the stock market. And while admitting it wouldn't all be smooth sailing, he thinks the U.S. economy has proven its resilience over the long haul.
It's Never Been Easier to Benefit from Compounding
With the advent of robo advisors, it may be easier than ever for individuals to take advantage of the stock market's potential to generate wealth over the long term. In minutes, investors can create a portfolio that takes into account their goals and risk tolerance, then set up an investment plan that allows them to add to their account at regular intervals over time.
And while there are no guarantees such a plan will lead to a million dollar balance, investors who persevere through decades of ups and downs have the potential to generate impressive returns.
Learn how Zacks Advantage can potentially help you reach your investment goals with our proprietary, top-ranked investment strategies—including being ranked #1 among Equity Portfolio and #2 for Total Portfolio on a 1-Year Trailing basis in the Q4 2018 edition of The Robo Report™ by Backend Benchmarking.4
Act now to lock in 10% off fees for the life of a new Zacks Advantage account. You do not need to fund your account right away—your savings will be reserved when you simply open an account by March 31, 2019. You can begin right now by clicking the link below for our free Getting Started guide.
---
1 https://www.cnbc.com/2017/11/10/billionaire-ron-baron-says-any-patient-investor-can-turn-5000-dollars-a-year-into-nearly-1-million-dollars.html
2 Zacks Investment Management is not affiliated in any way with Ron Baron and/or Baron Capital.
3 The performance results discussed herein are back-tested. These results were achieved by means of the retroactive application of a model that was designed with the benefit of hindsight. Thus, the performance returns noted should not be considered indicative. Moreover, an investment inherently involves a high degree of risk. There is no assurance that you will achieve your investment objectives.
4 Zacks Advantage was ranked "Best" for Equity performance and 2nd Best for Total Portfolio performance out of 26 largest robo advisors for Q4 2018 The Robo Report published by Backend Benchmarking. For complete details of these rankings, including criteria and methodology, visit https://theroboreport.com/.
---
Past performance is no guarantee of future results. Inherent in any investment is the potential for loss
Zacks Advantage is a service offered by Zacks Investment Management, a wholly-owned subsidiary of Zacks Investment Research. Zacks Investment Management is an independent Registered Investment Advisory firm and acts as an investment manager for individuals and institutions. All material in presented on this page is for informational purposes only and no recommendation or advice is being given as to whether any investment or strategy is suitable for a particular investor. Nothing herein constitutes investment, legal, accounting or tax advice. The information contained herein has been obtained from sources believed to be reliable but we do not guarantee accuracy or completeness. Zacks Investment Management, Inc. is not engaged in rendering legal, tax, accounting or other professional services. Publication and distribution of this article is not intended to create, and the information contained herein does not constitute, an attorney- client relationship. Do not act or rely upon the information and advice given in this publication without seeking the services of competent and professional legal, tax, or accounting counsel.