October 9th, 2017 | Posted in
Investing
Beware the money manager who charges high fees and justifies them with a "highly sophisticated" trading strategy. It's tempting to equate exotic or complex methodologies with a higher degree of sophistication, and therefore submit to massive fees in order to pursue higher returns that "regular joe investors" can't access.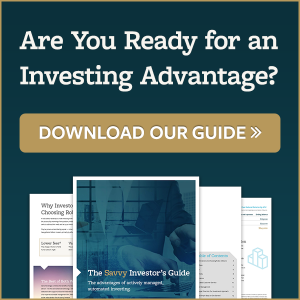 But in fact, there often seems to be a reverse correlation between how much investors pay in management fees, and how well their investment performs.
"In every asset class over every time period, the cheapest quintile produced higher total returns than the most expensive quintile."
A recent Market Watch article offers several examples where high fees went hand-in-hand with reduced performance!
In 2010, Morningstar studied the relationship between low fees and mutual fund performance. They found: "In every asset class over every time period, the cheapest quintile produced higher total returns than the most expensive quintile."
Vanguard did a study in 2015 that measured the effectiveness of different factors in predicting mutual fund performance. They found: "The ex-ante expense ratio separated poorly performing funds from better performing funds more successfully than all other metrics…"
Another Vanguard study compared the returns of mutual funds in the lowest cost quartile with funds in the highest cost quartile in different asset classes over the 10 years ending in 2013. Again, the low-cost funds beat the high cost funds in every asset class.
Clearly, you don't get more by paying more.
Less is More, Part 2
We've mentioned before how higher fees may drastically reduce returns over time. The information above suggests an interesting corollary: that lower fees may be a reliable indicator of a solid long-term investment.
It's bad news for "genius" money managers trying to justify their high fees, but good news for investors. You don't have to pay more to get more. In fact, the opposite may be true!
Learn more about how Zacks Advantage combines the simplicity and low fees of a robo advisor with performance-focused active management. Download our Overview Guide today!
---
Past performance is no guarantee of future results. Inherent in any investment is the potential for loss
Zacks Advantage is a service offered by Zacks Investment Management, a wholly-owned subsidiary of Zacks Investment Research. Zacks Investment Management is an independent Registered Investment Advisory firm and acts as an investment manager for individuals and institutions. All material in presented on this page is for informational purposes only and no recommendation or advice is being given as to whether any investment or strategy is suitable for a particular investor. Nothing herein constitutes investment, legal, accounting or tax advice. The information contained herein has been obtained from sources believed to be reliable but we do not guarantee accuracy or completeness. Zacks Investment Management, Inc. is not engaged in rendering legal, tax, accounting or other professional services. Publication and distribution of this article is not intended to create, and the information contained herein does not constitute, an attorney- client relationship. Do not act or rely upon the information and advice given in this publication without seeking the services of competent and professional legal, tax, or accounting counsel.