October 19th, 2017 | Posted in
Investing
The stock market is often touted as the best choice for growth-oriented investors, based on its roughly 10% average annual return over the long term*. But that figure masks a surprising discrepancy: the vast majority of stocks don't deliver anywhere near that type of return. In fact, if you exclude the top performing four percent of stocks, T-bills have historically been a better investment!
Exclude the top performing four percent of stocks from the market's overall return, and T-bills have historically performed better.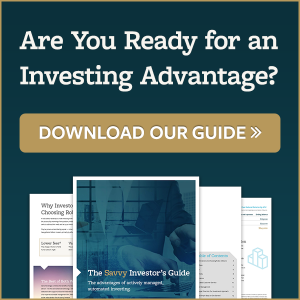 That conclusion emerges from a study of stock market returns by Hendrik Bessembinder, a finance professor at the W. P. Carey School of Business at Arizona State University, as related in a recent New York Times article "His broad findings on the market are startling: Most stocks aren't good investments. They don't even beat the paltry returns of one-month Treasury bills."
"Only four percent of all publicly traded stocks account for all of the net wealth earned by investors in the stock market since 1926."
"But a relative handful of stocks are extraordinary performers. Only four percent of all publicly traded stocks account for all of the net wealth earned by investors in the stock market since 1926, he has found. A mere 30 stocks account for 30 percent of the net wealth generated by stocks in that long period, and 50 stocks account for 40 percent of the net wealth."
However, Let's Not All Rush Out to Buy T-Bills
As you might expect, Professor Bessembinder's findings don't tell the whole story, due to his database's limited duration and strict criteria. But the list of relative performances makes for fascinating reading. For example, in the history of the markets since 1926, Apple has now generated more profit for investors than any other American company, surpassing even historical heavyweights like ExxonMobil.
What's Not a Surprise: Diversification is Smart
While the extent of the top performers' dominance may be surprising, the takeaway for investors is much less so: diversify. As Professor Bessembinder puts it: "In a market where most of the gains are attributable to a few big winners that are hard to identify in advance, it makes a lot of sense to diversify your position — to avoid the danger of omitting the big winners from your portfolio."
For that reason, we believe that long term investors are wise to consider multiple-holding instruments like exchange traded funds, which offer a basket of securities in one investment.
Learn more about how Zacks Advantage combines the simplicity and low fees of a robo advisor with performance-focused active management. Download our Overview Guide today!
---
*From 1928 through 2014, the average annual compounded rate of return for the S&P 500®, including reinvestment of dividends, was approximately 9.8% (source: www.standardandpoors.com).
---
Past performance is no guarantee of future results. Inherent in any investment is the potential for loss
Zacks Advantage is a service offered by Zacks Investment Management, a wholly-owned subsidiary of Zacks Investment Research. Zacks Investment Management is an independent Registered Investment Advisory firm and acts as an investment manager for individuals and institutions. All material in presented on this page is for informational purposes only and no recommendation or advice is being given as to whether any investment or strategy is suitable for a particular investor. Nothing herein constitutes investment, legal, accounting or tax advice. The information contained herein has been obtained from sources believed to be reliable but we do not guarantee accuracy or completeness. Zacks Investment Management, Inc. is not engaged in rendering legal, tax, accounting or other professional services. Publication and distribution of this article is not intended to create, and the information contained herein does not constitute, an attorney- client relationship. Do not act or rely upon the information and advice given in this publication without seeking the services of competent and professional legal, tax, or accounting counsel.