January 11th, 2018 | Posted in
Investing
Any patient investor can turn $5,000 a year into nearly $1 million in their lifetime. So says Ron Baron, billionaire founder of Baron Capital.1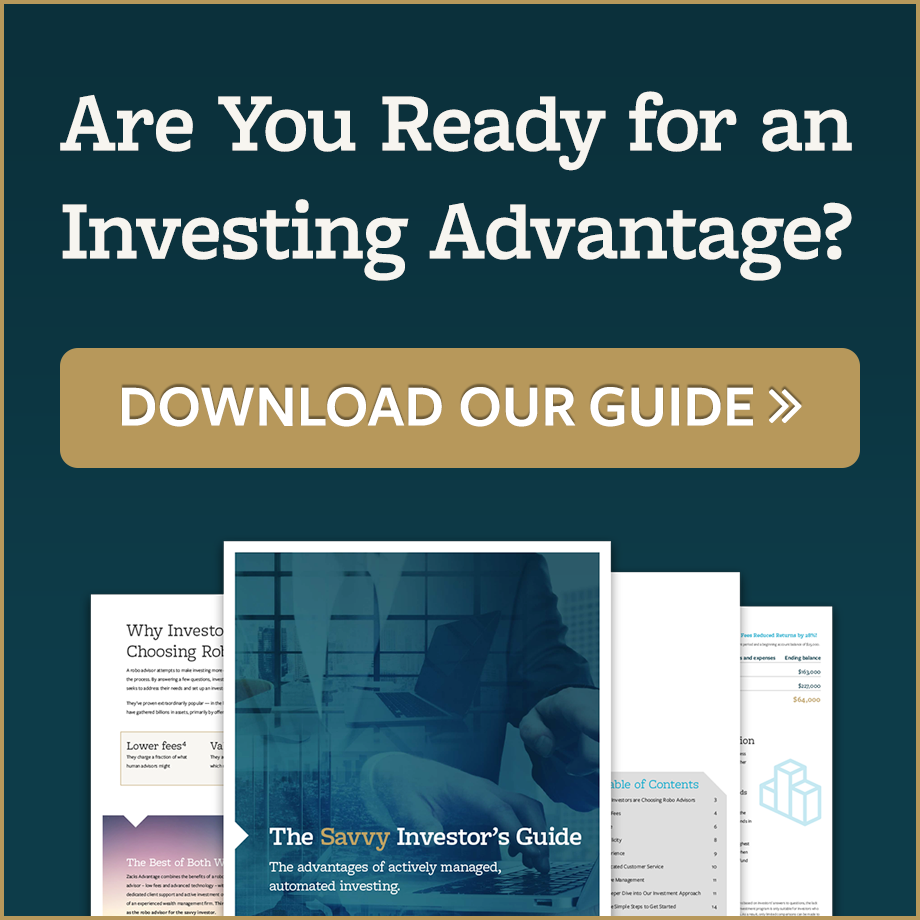 In a recent CNB article, he calculates that "if you invest $5,000 a year for 30 years … it's worth $890,000″ based on historical stock market returns. "It's all about compounding."
On a shorter time horizon, he says that the strategy would yield $110,000 in a decade. "If you do it for 20 years, it's worth $250,000."2
Stock-Picking Savvy Not Needed
While Baron specializes in identifying companies he believes are undervalued, he insists individual investors don't need to be astute stock pickers. "The simplest thing for people to do is buy an index fund."
Baron bases his belief on the historical correlation between the economy and the stock market. And while admitting it wouldn't all be smooth sailing, he thinks the U.S. economy has proven its resilience over the long haul.
It's Never Been Easier to Benefit from Compounding
With the advent of robo advisors, it may be easier than ever for individuals to take advantage of the stock market's potential to generate wealth over the long term. In minutes, investors can create a portfolio that takes into account their goals and risk tolerance, then set up an investment plan that allows them to add to their account at regular intervals over time.
And while there are no guarantees such a plan will lead to a million dollar balance, investors who persevere through decades of ups and downs have the potential to generate impressive returns.
Learn more about how Zacks Advantage combines the simplicity and low fees of a robo advisor with performance-focused active management. Download our Overview Guide today!
---
1 Source: Vanguard. https://personal.vanguard.com/us/insights/saving-investing/model-portfolio-allocations
---
Past performance is no guarantee of future results. Inherent in any investment is the potential for loss
Zacks Advantage is a service offered by Zacks Investment Management, a wholly-owned subsidiary of Zacks Investment Research. Zacks Investment Management is an independent Registered Investment Advisory firm and acts as an investment manager for individuals and institutions. All material in presented on this page is for informational purposes only and no recommendation or advice is being given as to whether any investment or strategy is suitable for a particular investor. Nothing herein constitutes investment, legal, accounting or tax advice. The information contained herein has been obtained from sources believed to be reliable but we do not guarantee accuracy or completeness. Zacks Investment Management, Inc. is not engaged in rendering legal, tax, accounting or other professional services. Publication and distribution of this article is not intended to create, and the information contained herein does not constitute, an attorney- client relationship. Do not act or rely upon the information and advice given in this publication without seeking the services of competent and professional legal, tax, or accounting counsel.