January 22nd, 2018 | Posted in
Investing
Saving part of your income to help build wealth long term is better than doing nothing. But it's not necessarily the best approach.
Why? Because it doesn't let your money compound as fast as it might if it were invested in higher-performing investments like high performing stocks.
"Compounding causes your wealth to snowball over time and means that you don't have to save as much to reach your financial goals."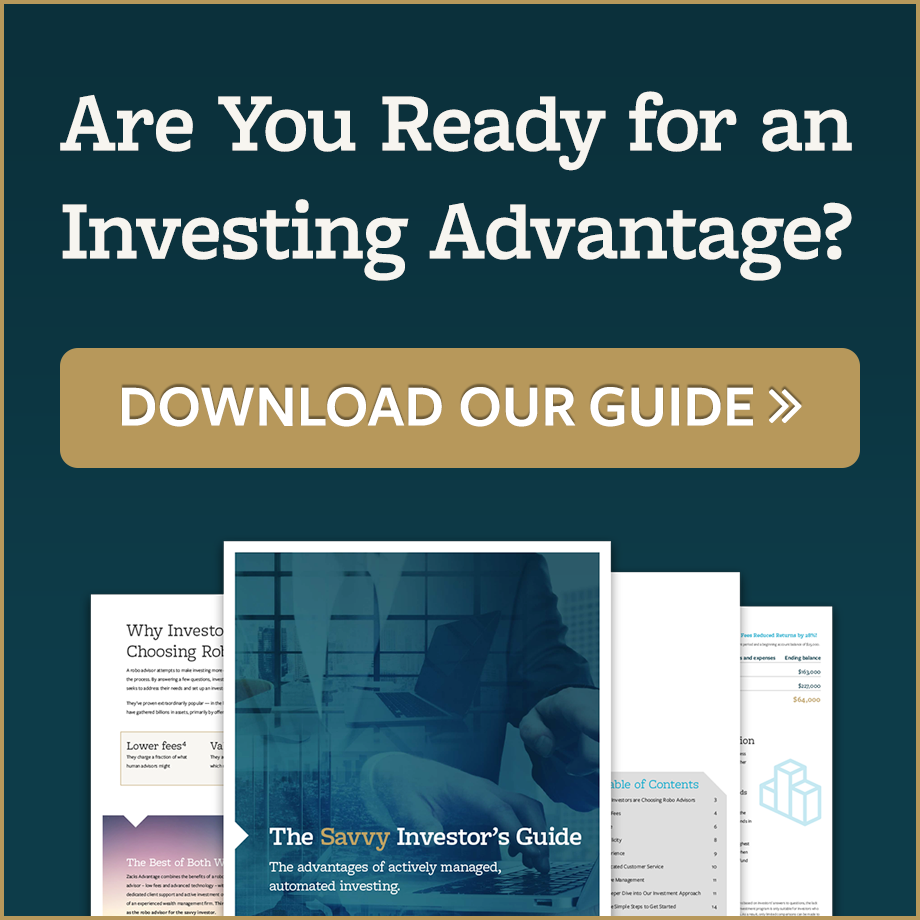 A recent article on CNBC's website details how a couple retired when they were in their mid-30s. How did they do it? By investing rather than just putting money aside.1
"Compounding makes a sum grow at a faster rate than simple interest, because in addition to earning returns on the money you invest, you also earn returns on those returns over time," the article states. "It causes your wealth to snowball over time and means that you don't have to save as much to reach your financial goals."
Don't Let Your Money be Lazy
As the article points out, if you want your money to work its hardest, the simplest way to start is usually to invest in your employer's 401(k) plan, a tax-advantaged retirement savings account or other retirement savings account, such as a Roth IRA or traditional IRA.
"You can also research low-cost index funds, which Warren Buffett recommends, and online investment platforms known as robo-advisors."
In short, investors seeking to build wealth should strongly consider three simple steps: Invest rather than save, don't pay more in fees than you have to, and start as soon as possible so you get the most benefit from compounding.
Learn more about how Zacks Advantage combines the simplicity and low fees of a robo advisor with performance-focused active management. Download our Overview Guide today!
---
1 The scenario described is extreme and investors should not expect to be able to retire in their mid-30s. Moreover, an investment inherently involves a high degree of risk. There is no assurance that you will achieve your investment objectives.
---
Past performance is no guarantee of future results. Inherent in any investment is the potential for loss
Zacks Advantage is a service offered by Zacks Investment Management, a wholly-owned subsidiary of Zacks Investment Research. Zacks Investment Management is an independent Registered Investment Advisory firm and acts as an investment manager for individuals and institutions. All material in presented on this page is for informational purposes only and no recommendation or advice is being given as to whether any investment or strategy is suitable for a particular investor. Nothing herein constitutes investment, legal, accounting or tax advice. The information contained herein has been obtained from sources believed to be reliable but we do not guarantee accuracy or completeness. Zacks Investment Management, Inc. is not engaged in rendering legal, tax, accounting or other professional services. Publication and distribution of this article is not intended to create, and the information contained herein does not constitute, an attorney- client relationship. Do not act or rely upon the information and advice given in this publication without seeking the services of competent and professional legal, tax, or accounting counsel.