February 27th, 2019 | Posted in
Announcements
,
Investing
After achieving a top-ranking (#1) for Year-to-Date Top Performers for Total Portfolio and Equity portfolio in Q3, 2018 by The Robo Report by Backend Benchmarking, Zacks Advantage has once again achieved a performance-based honor in the just-released Q4, 2018 report.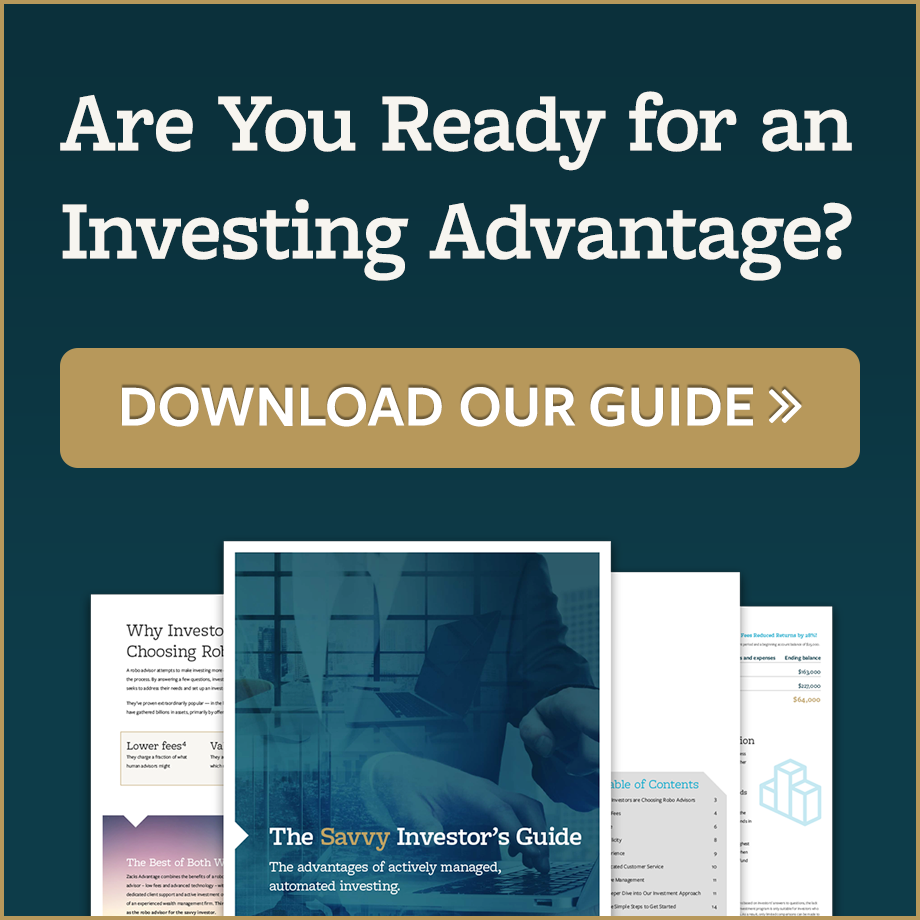 In the fourth quarter and end of the year (annual) ranking, comparing performance among the 26 largest robo advisors, Zacks Advantage was the top performer (#1) among Equity Portfolio and #2 for its Total Portfolio on a 1-Year Trailing basis.1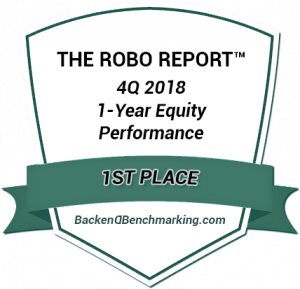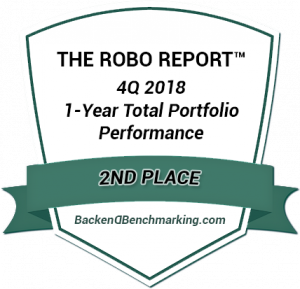 These back-to-back successes for Zacks Advantage came during varying market conditions —providing compelling evidence that the Zacks Advantage "active management" approach can offer added value for investors.
It's a notable accomplishment that Zacks Advantage performance came out on top in both the bull market of Q3, 2018 and then the bear market correction of Q4, 2018. This past portfolio performance demonstrates the investing advantage that Zacks Advantage brings to investors who are looking to enhance returns with a low-fee, automated, actively managed robo advisor investment solution.
Learn more about how Zacks Advantage combines the simplicity and low fees of a robo advisor with performance-focused active management. Download our Overview Guide today!
---
1 Zacks Advantage was ranked "Best" for Equity performance and 2nd Best for Total Portfolio performance out of 26 largest robo advisors for Q4 2018 The Robo Report published by Backend Benchmarking. For Q3 2018, The Robo Report ranked Zacks Advantage "Best" for Total Portfolio and Equity performance out of 26 largest robo advisors. For complete details of these rankings, including criteria and methodology, visit https://theroboreport.com/.
---
Past performance is no guarantee of future results. Inherent in any investment is the potential for loss
Zacks Advantage is a service offered by Zacks Investment Management, a wholly-owned subsidiary of Zacks Investment Research. Zacks Investment Management is an independent Registered Investment Advisory firm and acts as an investment manager for individuals and institutions. All material in presented on this page is for informational purposes only and no recommendation or advice is being given as to whether any investment or strategy is suitable for a particular investor. Nothing herein constitutes investment, legal, accounting or tax advice. The information contained herein has been obtained from sources believed to be reliable but we do not guarantee accuracy or completeness. Zacks Investment Management, Inc. is not engaged in rendering legal, tax, accounting or other professional services. Publication and distribution of this article is not intended to create, and the information contained herein does not constitute, an attorney- client relationship. Do not act or rely upon the information and advice given in this publication without seeking the services of competent and professional legal, tax, or accounting counsel.