November 8th, 2017 | Posted in
Investing
Investors are always told to "buy low and sell high." But a recent study by Goldman Sachs suggests that a "buy low and sell high" strategy is not only unpredictable, it's undesirable.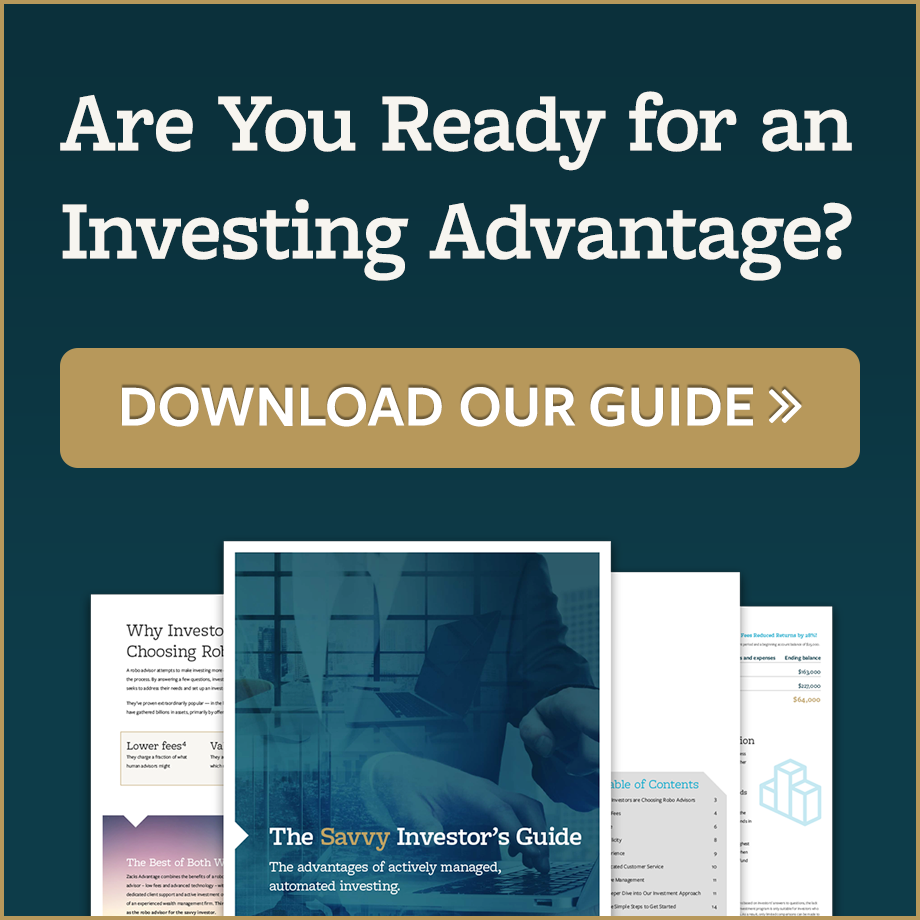 Even investors astute enough to divine when the market was near the top – not an easy thing to do – and sold with the intention of getting back in when valuations returned to equilibrium, underperformed a "buy and hold" strategy by a wide margin.
"Our historical analysis finds that when investors sell equities at elevated valuations, such as today's, the expectation of buying at lower valuations is usually disappointed. The result is meaningful underperformance relative to a much simpler approach: staying invested."
Those Who Sold High Had to Wait YEARS to Get Back In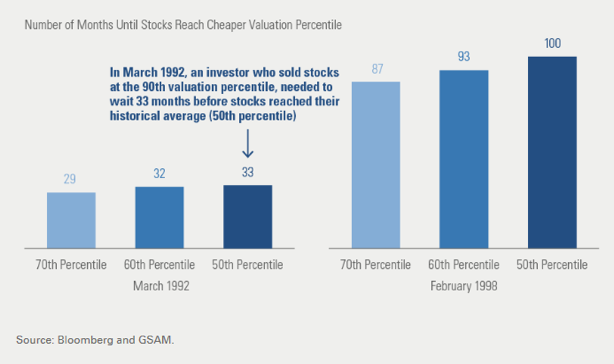 Those who sold when equity valuations were in the 90th percentile generally had to wait YEARS before valuations returned to their historical average.
Meanwhile, They Missed Out on Significant Returns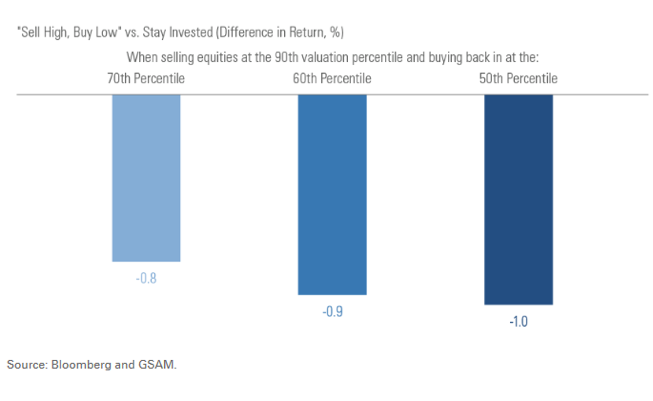 And as a result, investors didn't participate as market valuations reverted to the mean. The longer they waited to get back in, the more potential return they sacrificed.
Holding May Actually be the Hardest Part. But It May Be the Smartest.
When the market is at high valuations, it's tempting to cash out, expecting to get back in "when the time is right." But Goldman Sachs' findings simply reinforce what we've found many times. For investors seeking the best performance over long periods of time, it doesn't really matter when you invest It matters THAT you invest. And that you stay invested.
Learn more about how Zacks Advantage combines the simplicity and low fees of a robo advisor with performance-focused active management. Download our Overview Guide today!
---
Past performance is no guarantee of future results. Inherent in any investment is the potential for loss
Zacks Advantage is a service offered by Zacks Investment Management, a wholly-owned subsidiary of Zacks Investment Research. Zacks Investment Management is an independent Registered Investment Advisory firm and acts as an investment manager for individuals and institutions. All material in presented on this page is for informational purposes only and no recommendation or advice is being given as to whether any investment or strategy is suitable for a particular investor. Nothing herein constitutes investment, legal, accounting or tax advice. The information contained herein has been obtained from sources believed to be reliable but we do not guarantee accuracy or completeness. Zacks Investment Management, Inc. is not engaged in rendering legal, tax, accounting or other professional services. Publication and distribution of this article is not intended to create, and the information contained herein does not constitute, an attorney- client relationship. Do not act or rely upon the information and advice given in this publication without seeking the services of competent and professional legal, tax, or accounting counsel.